The world has watched in horror and disbelief at the events unfolding in Ukraine since Russia invaded on February 24, 2022. But civil society has stepped up to care for all those who find themselves without a home. We all acknowledge that we only pull through by pulling together.
As of February 2023, more than 8 million Ukrainian refugees were recorded across Europe seeking a safe haven in neighboring countries (check out the UNHCR Ukraine portal for the latest data). The majority of displaced people and refugees are women and children. The Russian invasion of Ukraine caused the largest humanitarian crisis within Europe since the Second World War and is one of the largest human displacement crisis in the world today​.
With millions on the move, people are forced to shelter in crowded spaces with limited sanitation facilities and limited access to life-saving health care, including sexual and reproductive healthcare. The risk of infectious disease outbreaks, including COVID-19, has increased, alongside the increased threat and terrifying reported incidence of abuse, sexual and gender-based violence (SGBV) and trafficking.
What does sexual and reproductive health mean in a
crisis
?
Amid the terrifying devastation experienced during a humanitarian crisis, people's greatest need is safety and protection. Sexual and reproductive health (SRH) services can save lives and prevent further suffering. SRH in crisis means access to safe delivery and newborn care, access to safe abortion, and access to contraceptives to prevent unintended pregnancies which could further endanger the lives of women and their families. It also includes other key elements like prevention, detection and treatment for SGBV, prevention and treatment of HIV and other sexually transmitted infections, menstrual health products, and comprehensive sexuality education for young people. Ensuring SRHR for all in crisis situations also means protection of people with diverse sexual orientation and gender identity.
Putting care and empathy at the heart of the response
Women's Health and Family Planning Ukraine
IPPF's Member Association in Ukraine, Women' Health and Family Planning Ukraine (WHFP), is a small organisation with six staff members, whose main areas of longstanding work include advocacy and engagement on reproductive health policy development, comprehensive sexuality education, youth engagement, training for medical professionals, public awareness campaigns on cancer prevention among women and rehabilitation programs for breast cancer survivors.
Following armed conflict in the East of Ukraine in 2014, which left 1.7 million people officially displaced, they provided support and training to medical professionals working on reproductive health and SGBV in emergencies.
For the past year, WHFP has been working to increase availability of SGBV, and SRH information and services in 16 Health Facilities across 5 regions – Kyiv, Odessa, Poltava, Vinnytsia, Kirovohrad. WHFP also provided support for people to access abortion care.
As of now, the organisation's staff and volunteers are safe.
In the countries surrounding Ukraine (Hungary, Romania, Poland, Slovakia, Moldova), sexual and reproductive health and rights (SRHR), gender equality and women's rights NGOs alongside human rights defenders are providing the bulk of frontline support to women and girls in need of SRH care. Many of these organizations in countries with authoritarian governments are under direct attack by their governments and operate in incredibly challenging financial and political circumstances. At the same time, surrounding countries receiving refugees do not necessarily have well performing health systems.
IPPF is working with our Member Associations and partners in the region to contribute to the frontline response. Our focus is on delivering sexual and reproductive health and SGBV support to those in need, particularly people who face additional systemic barriers to accessing care.
Through our network, we are providing contraceptives, STI and HIV care, safe abortion access, clinical management of rape and psychosocial support, sexuality education and information, as well as distributing dignity kits and menstrual hygiene items.
The story of SRHR activists becoming patient advocates and care providers
Our Member Associations and partners in the area are in the most part non-humanitarian, advocacy-oriented actors who do not directly provide sexual and reproductive health services and have had to adapt their work to the needs and conditions of the current crisis. 
Despite very little funding and the increasing pressures faced, these partners have used their links to society, their expertise in reproductive and sexual rights, including SGBV response, and their volunteer base and have been amongst the most rapid and effective responders. Partners have set up information points and enabled access to care and support for refugees, particularly those who are more likely to receive a hostile welcome, such as people of colour, LGBTQ+ and Roma, as well as those who need urgent care that is not available or highly restricted in their countries.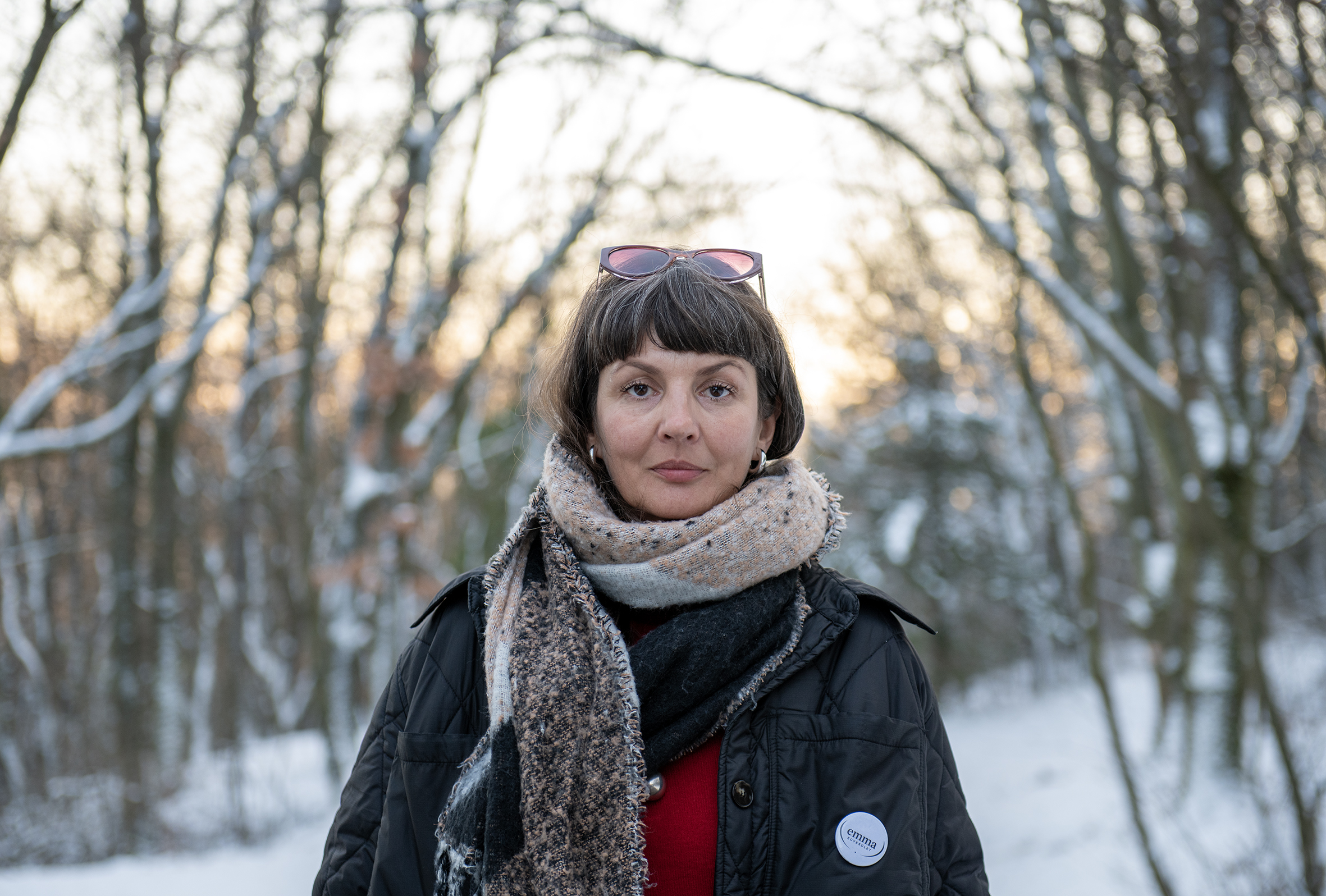 "A crucial way in which EMMA protects women from obstetric violence is to accompany Roma women to their doctors' appointments, as their guardians and advocates", says Pálma Fazakas, President of EMMA in Hungary.
In Poland, the Polish Women's Strike was able to distribute dignity kits, to link refugees with essential healthcare services and train volunteers on psychological first aid for survivors of GBV. FEDERA has supported refugees to access emergency contraception through their hotline and has helped women navigate the restrictive laws on abortion care by providing information and helping them access abortion pills.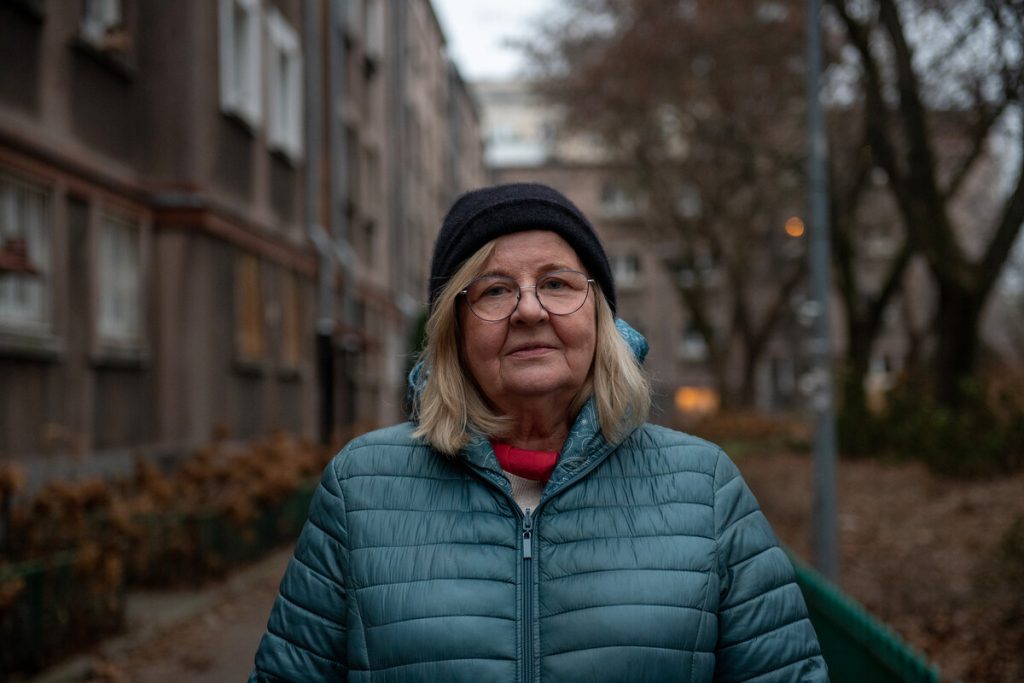 In Hungary, Budapest Pride facilitates the safe passage of LGBTQ+ persons out of Ukraine, delivers SRH care for refugees, and provides SGBV referrals and support. Patent and the Emma Association provide care to survivors of SGBV, information and access to obstetric and maternity care, especially for Roma women, who are facing more obstacles in accessing healthcare due to systemic discrimination. In Moldova, Y-PEER has used its peer education model to reach out to young people with SRH information. The Bulgarian Family Planning and Sexual Health Association has helped people with information on how to access abortion care and continues to advocate for the SRHR needs of women from Ukraine. In Slovakia, Saplinq cooperated with various Ukrainian activists and LGBTQ+ organisations and helped them open a queer transit hub located on the outskirts of Kosice which provides food and shelter for people crossing the border. In Romania, SECS and Necuvinte work closely with the female refugee population as their patient advocates, ensuring women know of, and are comfortable, accessing SRHR through the Romanian healthcare system.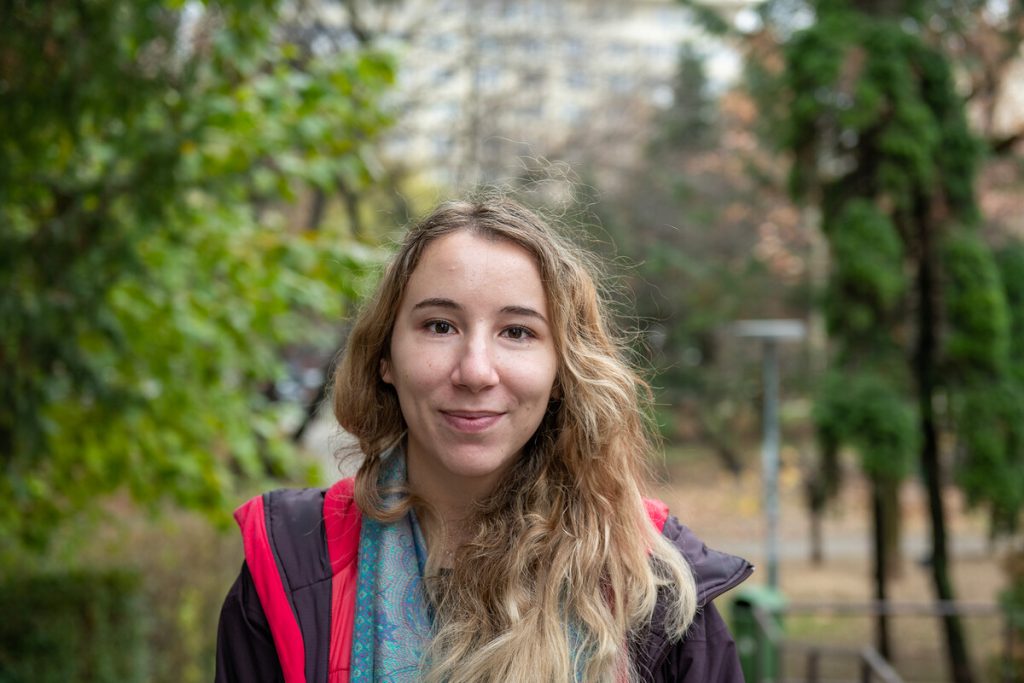 Eastern Europe has long been a difficult place for women, girls and LGBTI persons in need of sexual and reproductive healthcare, due to harmful laws that restrict access. Notably, in Poland abortion care is virtually banned, making it impossible for people to access care even in cases of rape. We are working with the Abortion Support Network to support displaced Ukrainian people with access to abortion information, counselling and care in places where they would otherwise be turned away.
The SRHR needs of those affected by the war are great, but our partners are stepping up through a civil society and community-led response. Here are some results:
Ukraine Appeal
Donate now to support our emergency response to provide essential items to people fleeing the country.
We urge
the European Union and governments to ensure safety and dignity for people affected by the war
The European Union and governments throughout the region must uphold international humanitarian law and support the SRHR humanitarian needs of the Ukrainian population (displaced persons and refugees), wherever they are. The EU must provide direct funding for civil society organisations and local authorities supporting refugees. In countries where access to SRHR is limited, the EU must especially support groups focused on SRHR, SGBV and women's rights.
When EU funds are going through the governments of EU Member States, the EU must ensure that funds are (only) used, efficiently and effectively, to respond to the SRHR needs of the Ukrainian population, with effective monitoring and accountability mechanisms in place, especially in countries like Poland and Hungary where there are grave concerns about the rule of law.
The EU and host countries should also ensure that refugees coming from ethnic groups marginalized by systemic oppression receive the same level of care, empathy, support and attention as all others and are guaranteed safe passage.
Read below stories from our field trip to host coutries detailing what our partners are doing.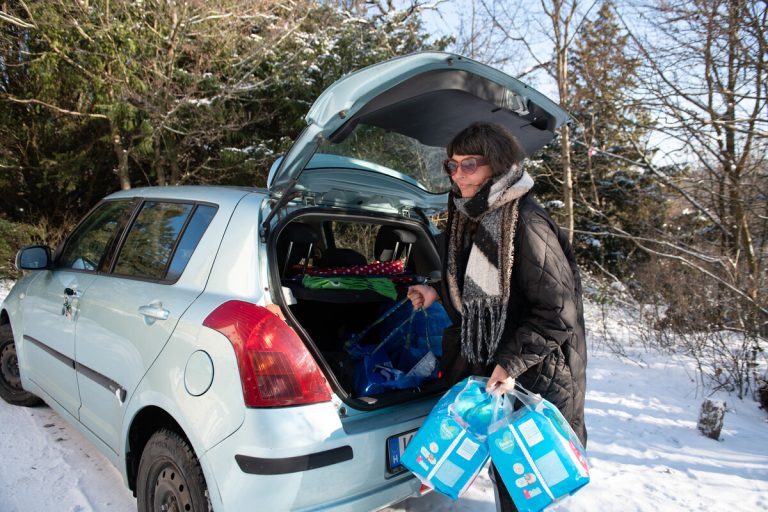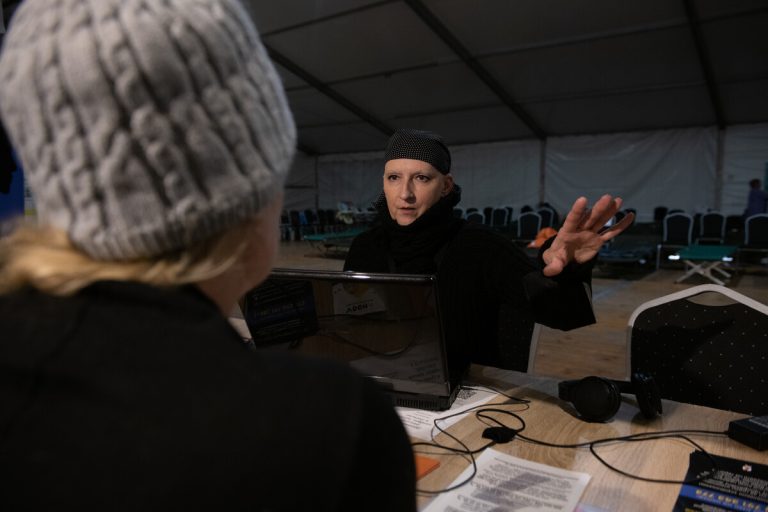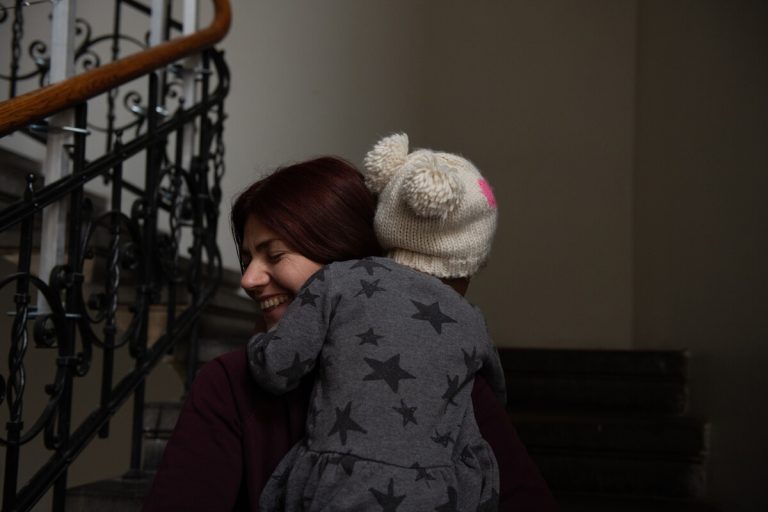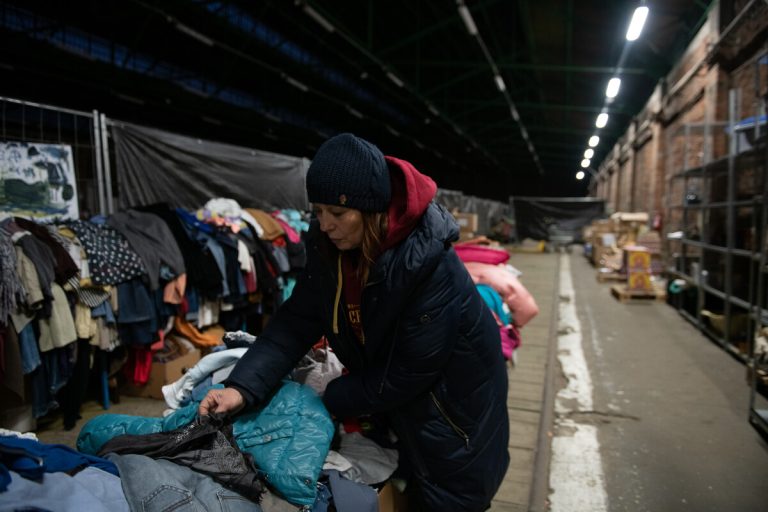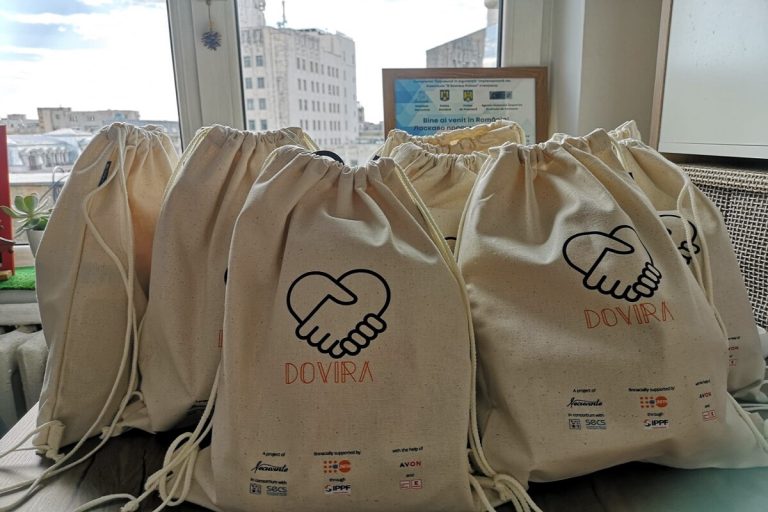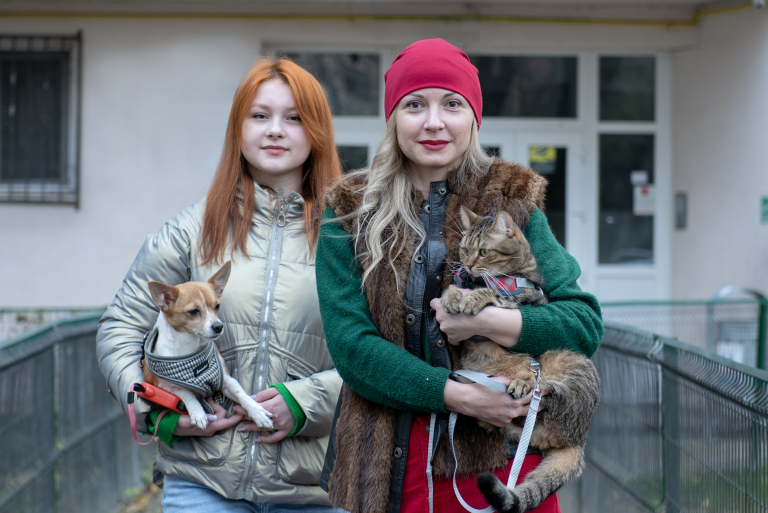 Resources from our
Partners